Certainly the bush has been wetter than usual and without attempting to walk through the mud I have been unable to search out different wild flowers to photograph.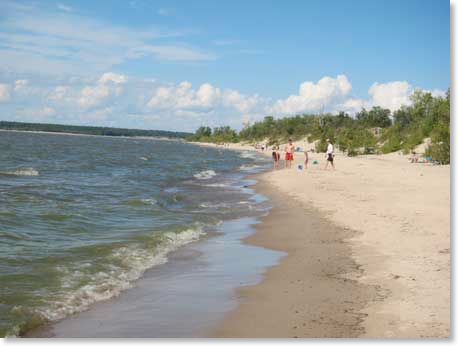 I did have a day out with friends at Hillside Beach and had a wonderful walk around part of Lake Winnipeg.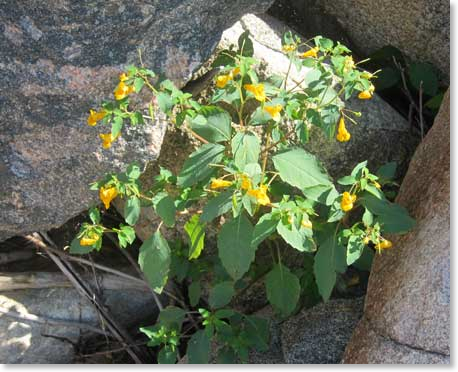 Among the rocks that edged part of the beach I found these yellow flowers – I have no idea what they are but they did look very beautiful growing amongst the large granite rocks.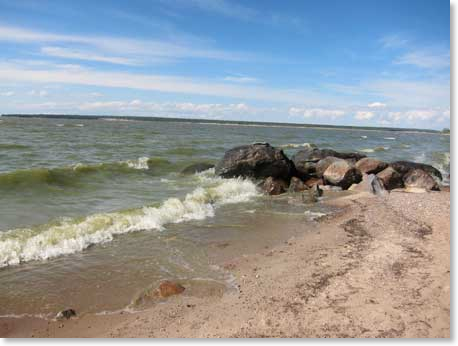 I have been quite busy this month – picking up and delivering paintings to a couple of venues and I have several new fibre pieces on the go. I seem to have ideas floating around all the time and just have to gear myself to focus on one so that I can get past the drawing stage. The problem with having several projects on the go is that there never seems enough space and I find myself having to tidy before I can get at the fun part.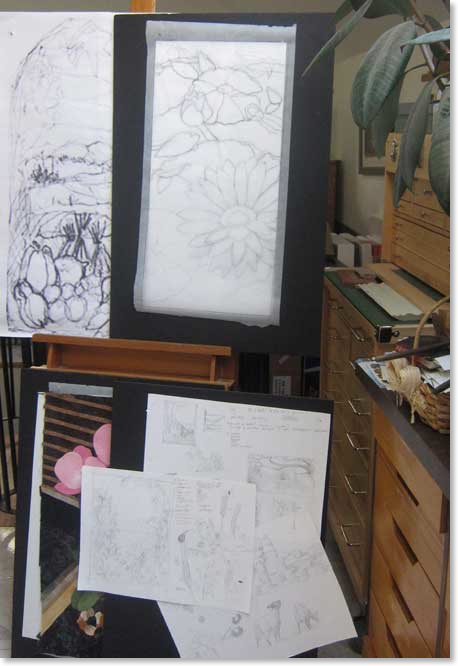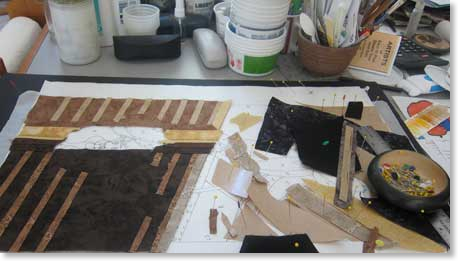 I finally decided on a fibre hanging of my orchids. They have totally amazed me in the fact that they keep blooming and at the moment they are shooting out another branch. This will be the fourth time since I received the plant in February 2015 so I felt they deserved to be immortalized in fabric.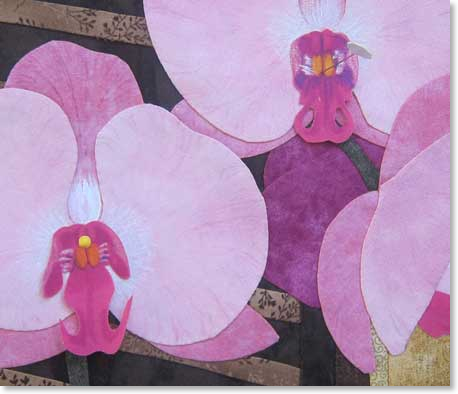 When I first started quilting I bought small amounts of fabric and made little colour swatches so that I could carry them wherever I went so I could match the colour schemes of each project.

Now I turn out the various boxes of my stash and start looking at what I have and what I might need.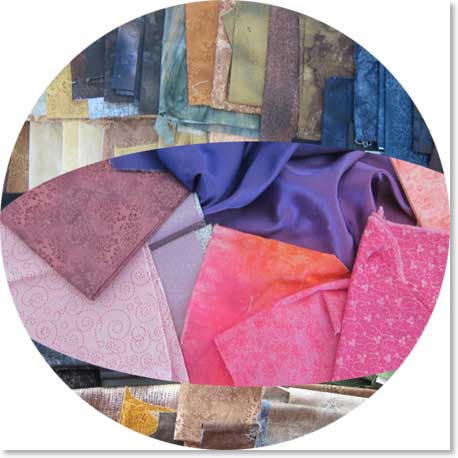 I had picked out all my colours but it obviously didn't save me as I then went out and bought more pinks which in turn lead me to starting thinking of another hanging in which to use my newly purchased lilac/purple shades.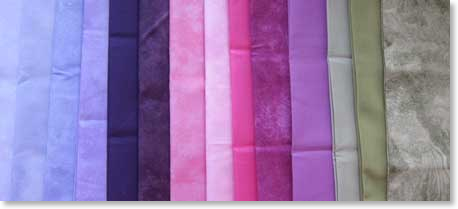 I work very closely to my designs, most of my changes are done on paper although this time when I was trying to get the look of a copper tray for the orchids I found myself ripping out sections and re cutting some of the pieces.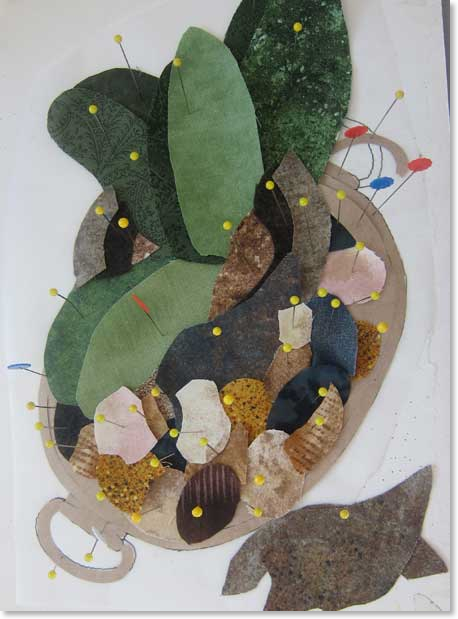 I tried various ways of producing the look of copper.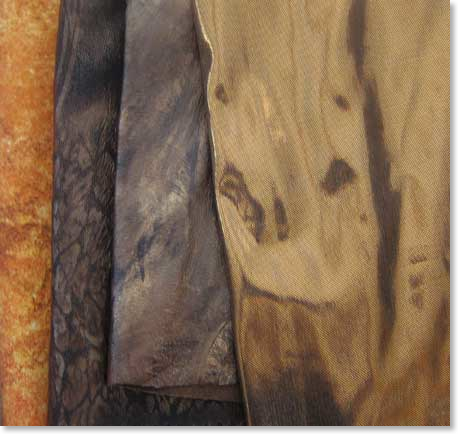 I used pencil crayons, acrylic paint, lame fabric, leather and finally, at Lee Valley, I found some very thin copper that apparently is used to band around plant pots to scare off the slugs and is able to be cut with scissors. I think it will work well on the fabric if I stitch it down with copper thread although it does come with a very sticky backing.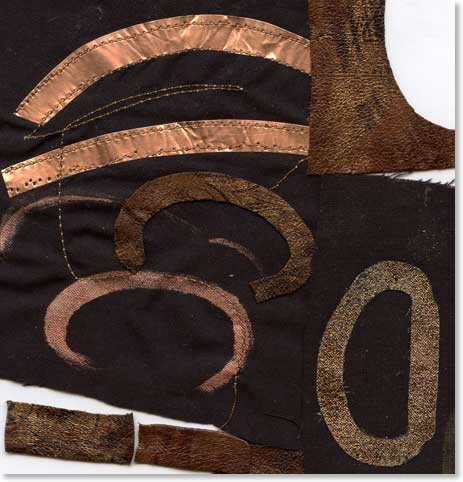 A couple of days ago I took my two paintings into the Selkirk Community Art Centre for the members show which runs for the month of September. The art centre has a very lively group at the moment and it is good to see some of the amazing work from artists whose names I don't recognise.