Tuesday February 26 2013 Filed in:
Visual Art
| Exhibitions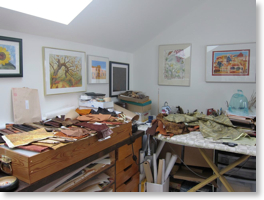 The studio is looking extremely untidy at the moment - though I assure any visitor that I know exactly where everything is!!!
Read More...
Friday February 15 2013 Filed in:
Exhibitions
| Visual Art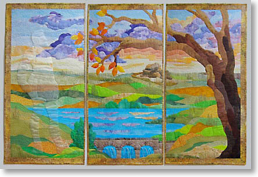 Well I have picked up my two quilts from For the Love of Crafts show at Cre8ery Gallery. It was a great show with a lot of diversity and seemed to be well received.
Also received my quilt back from Saskatchewan. It is a three panel piece I titled Drake's Burrator.
Read More...