Tuesday April 09 2013 Filed in:
fibre
| quilt
| Exhibitions
| art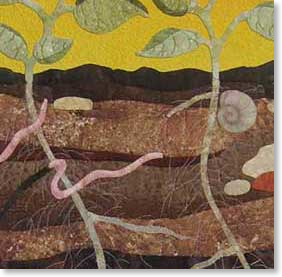 Actually my quilts and fibre pieces travel more than I do! I have just sent off two fibre wall hangings for a show in Penticton called Quilt BC 2013. They will be part of a show by members of Fibre Art Network which is s a group of professional fibre artists living in Western Canada.
Read More...
Tuesday February 26 2013 Filed in:
Visual Art
| Exhibitions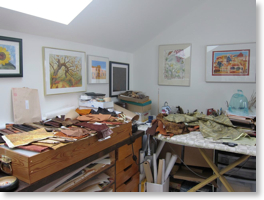 The studio is looking extremely untidy at the moment - though I assure any visitor that I know exactly where everything is!!!
Read More...