Prairie Icons - past and present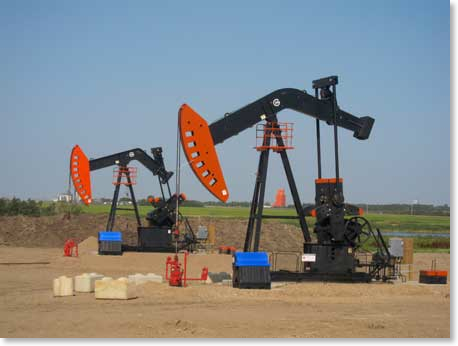 My friend Kathleen and I took a road trip to Weyburn Saskatchewan in the middle of the month to take in the Weyburn Fibre Art Destination 2015. On our way there we visited several small galleries and a fabric shop in the small towns along the way.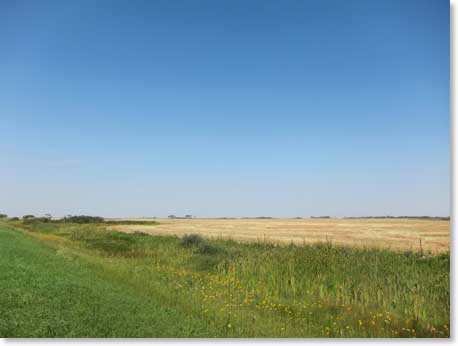 The weather was very hot and the fields were all looking as if they were ready for harvesting and by the time we came back that is exactly what was happening.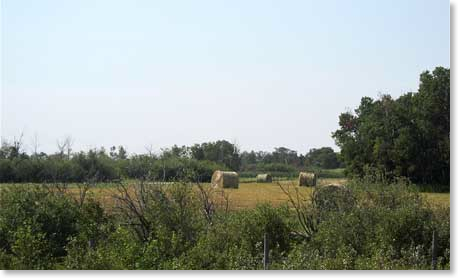 Somehow it seemed as if because of the hot and dry weather that everything was much closer to Fall than it usually is in the middle of August! Even the birds seemed to be gathering early – ready for their flight down south.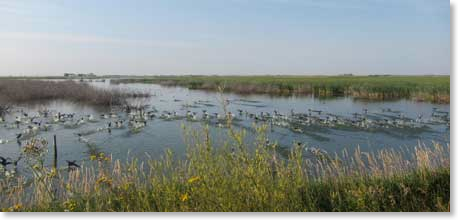 It was well worth the trip to Saskatchewan as we saw some fantastic work by many Canadian fibre artists. Weyburn is a small city of under 11,000 people and it was amazing that they were able to put together such a varied and exciting display of fibre art. There were twelve displays in local businesses as well as four in three galleries and a church. They have a wonderful new library which also houses the Allie Griffin Gallery and a studio classroom. The Signal Hill Art Centre used to be the old hospital and is a four storey building with the gallery and studios for pottery and workshops. Both Kathleen and I had work on display in the Weyburn Art Walk.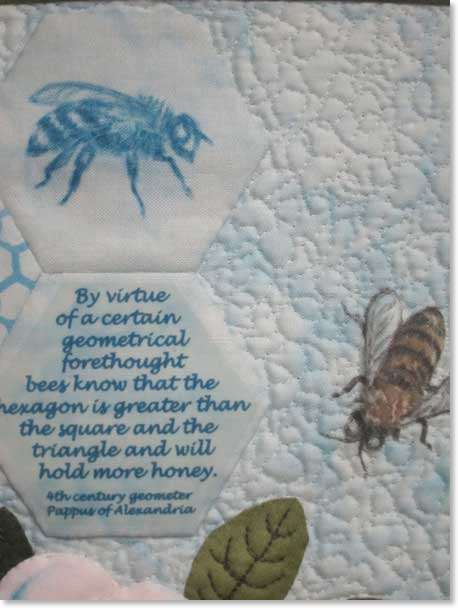 Well I at least finished the two smaller hangings – tried something different as I had read a magazine about English paper piecing so thought I'd try it – very labour intensive as I had to measure and cut each piece of paper before tacking the fabric around it. I take my hat off to all the many people who have made bed quilts by this method.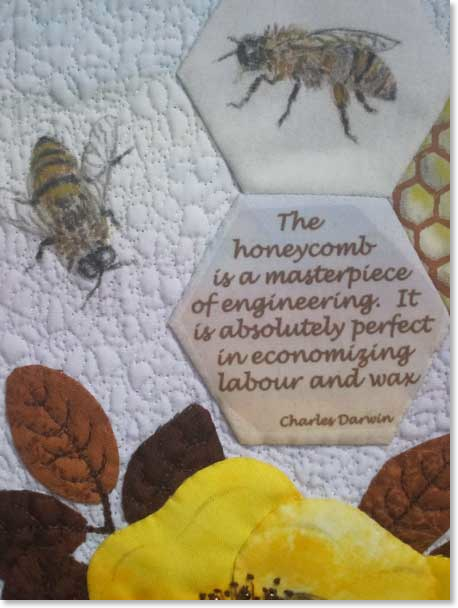 I have done a little on the three that I have been working on for months so they are getting closer to completion. With summer coming to an end and the days getting shorter I'm sure I will feel more inclined to sit and sew and enjoy the warmth that a quilted hanging can give.
I still haven't finished my design for Ekphrastic but I am at the final design stage having made over a dozen finished drawings and am at the point of deciding which design to begin with fabric. I spent a very pleasant morning this week with Pat, a fibre artist friend, who does fantastic quilting and amazing embellishments on her hangings. She gave me some very beautiful organic looking pieces - I am hoping to incorporate some of them into the finished hanging – if and when I ever decide on the finished idea. While on a day trip to Grand Beach I had shown them to a group of friends who each picked a different part of the designs to say they liked or disliked so they didn't help my decision at all! By next month for sure I will be working on it with fabric and thread!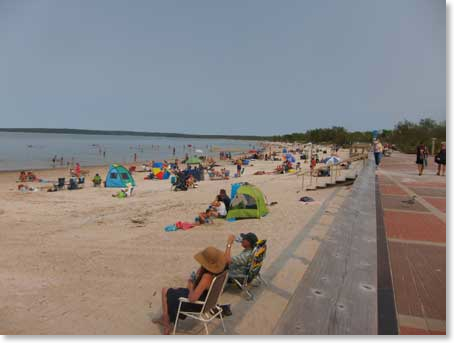 My trip to Grand Beach was wonderful – I paddled in the water, took photographs of the local wide life and walked a little on the beach – the rain we had last week had made the lake higher than usual and the hot weather had brought out the crowds – so a long walk was not so easy.