The month began with a fairly calm few days. We spent a very enjoyable Canada Day at the races at Assiniboine Downs – even came away with a few bucks in our pockets. It is always fun to look at the wonderful horses – so sleek and elegant - and to watch them race around the track cheering on our chosen number!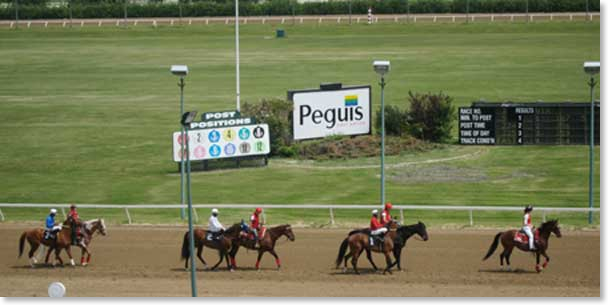 Then the storms arrived, noisy nights and several electrical outages to say nothing of the downed trees and broken branches and the amount of water that was deposited on the garden. Before the storms came the European Bellflower long the edges of the driveway were looking beautiful – they are still in bloom but are much more bedraggled and leaning at various angles.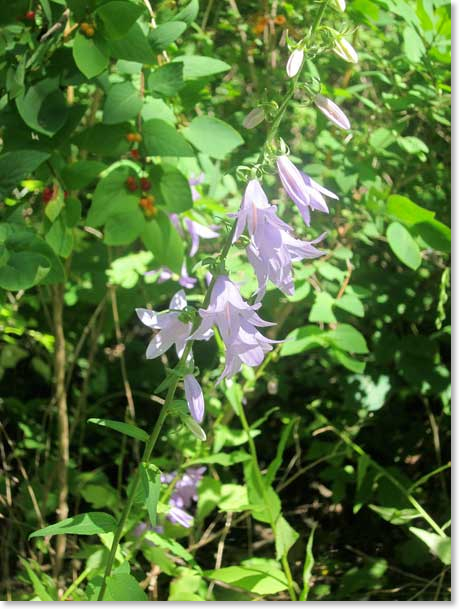 With so much rain during the month I have been unable to walk my paths through the bush – they have been under several inches of water – so much for my dreams of eating wild strawberries. We have been having a garage built and the heavy equipment gouged huge pits as they tried to turn in the water soaked land – so we have produced large swimming holes for the mosquitoes – much to their joy though we now have many dragonflies hunting in the yard.
I've had a rather busy month – had a beautiful day out to Gimli with two friends. Looked through a fascinating wool shop which also had a small gallery and of course took in the local quilt emporium. It is such a pleasing harbour – with beautiful yachts. Coming from the seaside port of Plymouth, Devon, England they are always a joy to see.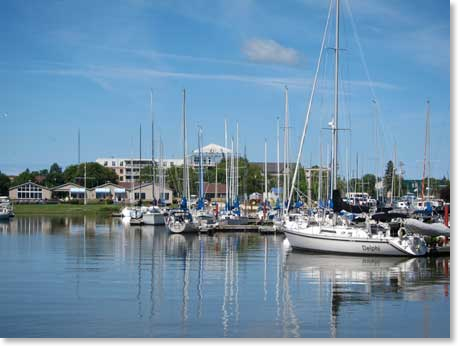 My poor orchid is no longer in bloom – it lasted from the middle of March until the end of July. Truly amazing.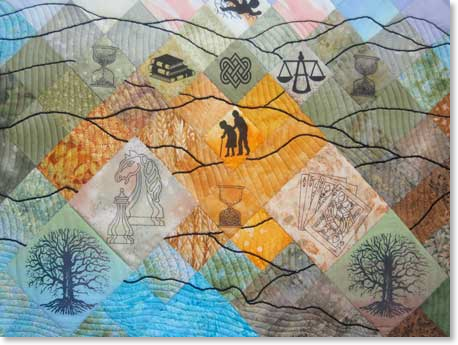 I have completed my latest hanging which I am thinking of calling the Game of Life. I just have to make a label for it – so until I am sure of the title it will stay not quite completed. I had done rather a lot of quilted lines as you can see – Using a straight stitch and regular sewing which meant that there was a lot of starting and stopping, counting of stitches and turning the hanging around in the tiny space my machine has. Then I took a two day workshop last week and do I wish I had waited – I learned so much that I could have used! Using an open foot and with the feed dogs lowered it would have been so much easier and I am sure more beautiful than the way I did it – ah well – the next one…..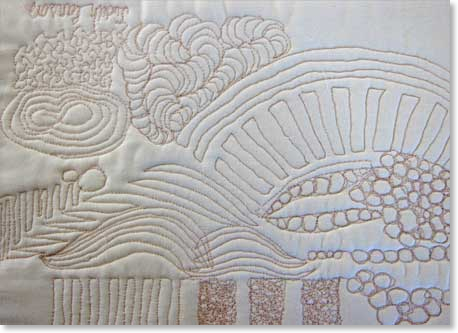 The workshop, taught by a fellow quilt artist friend, was for a local group of artists who are members of Fibre Art Divas. They meet once a month to critique and admire each others work and to learn various techniques and the use of new products. It was a very intense two days and I have to admit I went home each night and slept. I am just not used to this 9 -5 day any more! The workshop was about various ways of filling spaces on our art work.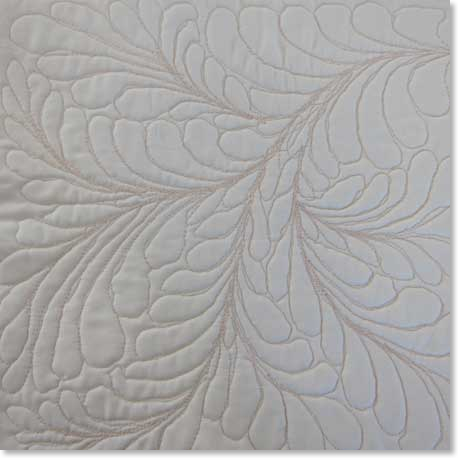 Just getting organized for the workshop took several days – I needed at least nine quilt sandwiches – a couple needed exact measured lines using an iron away pen. I am never too great at measuring exactly so I had to play around with ironing away my mistakes!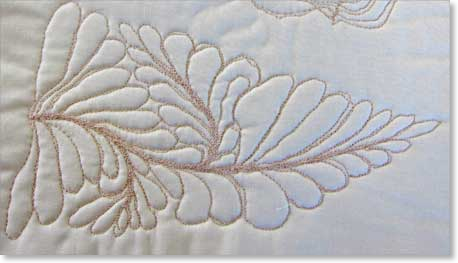 At the workshop, held in the spacious studio of one of the artists, I learnt so much and can only hope to one day be able to vaguely come near to the quality of work of Pat Findlay, our teacher. The following are mine and I must confess I am very pleased with them although I can see where I need to improve.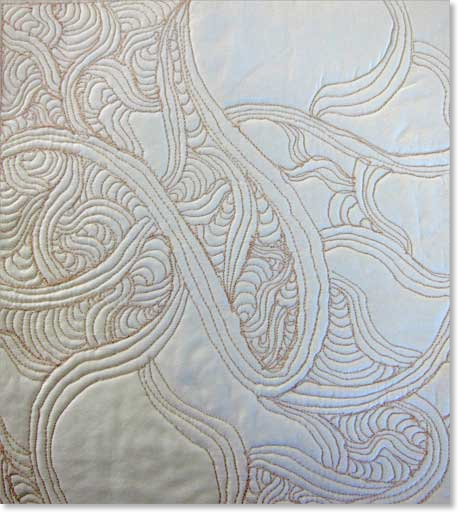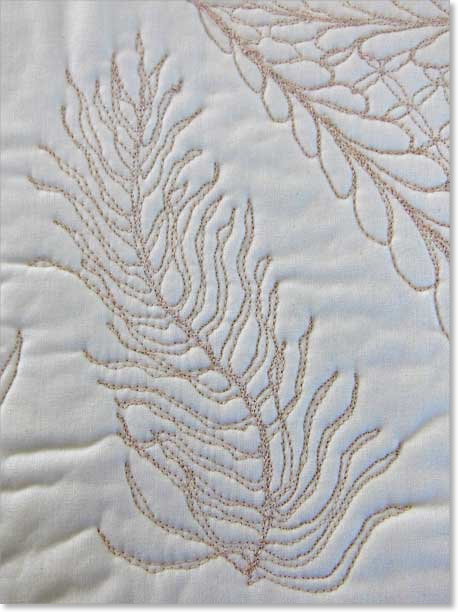 I am now working on my next Nature's carpet – I'm using Derwent Inktense pencil crayons, Caron D'Ache watercolour wax crayons and Stiva oil sticks to colour my background. It is taking a long time as I am deepening the colour gradually as I want to get the effect of shadow on stone. In my usual mode of labour intensive I am also painting small petals on sheer fabric to give the effect of fallen blossoms after a heavy storm. It is a long way away from completion but you never know maybe by the end of next month… ?.