"April showers means May flowers"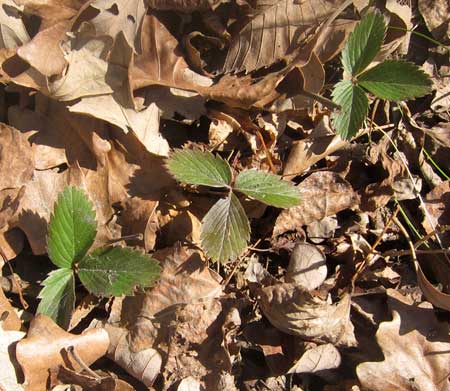 On a walk through the garden I found a trio of early strawberry leaves, an early dandelion, cottonwood catkins and the beginning shoots of daylilies. A couple of boats are out on the river and hundreds of pelicans are searching for a mate. Spring is here.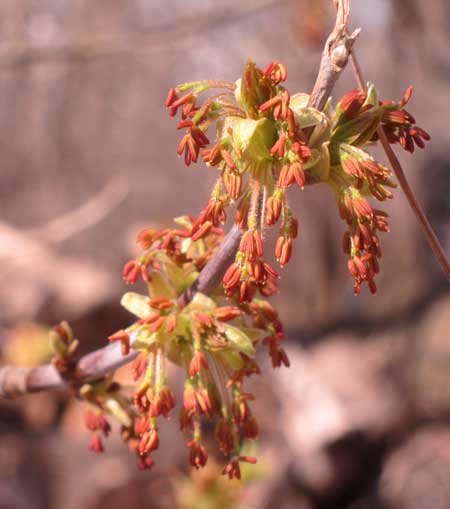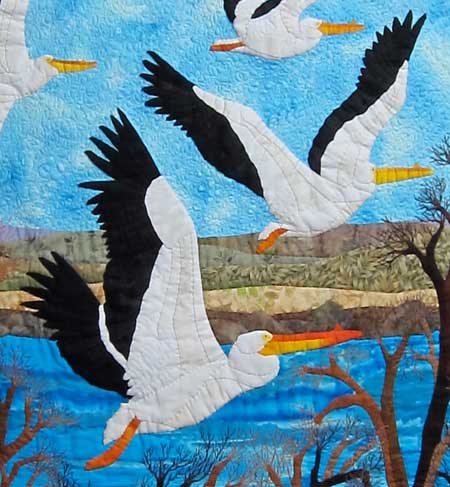 I am happy to inform that my orchid is still surviving. A couple of the blossoms died but the others are going strong which is amazing to me that they can still be in bloom from February until now.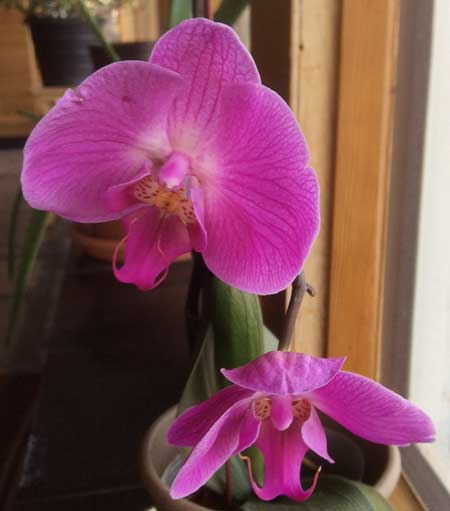 The reception for The Last Call at the Hall exhibition at the Piano Nobile Gallery at the Winnipeg Centennial Concert Hall was a great success It was very well attended and it was fun to talk to other artists who were there and also to see some of the students I used to teach – many, many years ago!!!! This show was very successful for me and comes down the end of the month.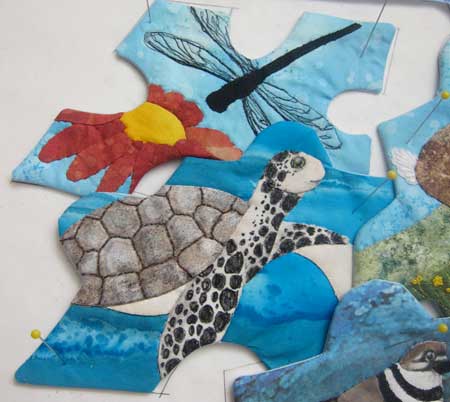 Am still working on the jigsaw quilt – enthusiasm was halted for awhile when I had a nasty chest cold which has only just started to improve. I have finished all the actual jigsaw pieces and am now working on the rest of the hanging. I have designed the base but am still hand stitching it together. By next month I should be at the stage of putting it all together and actually seeing it hanging on a wall.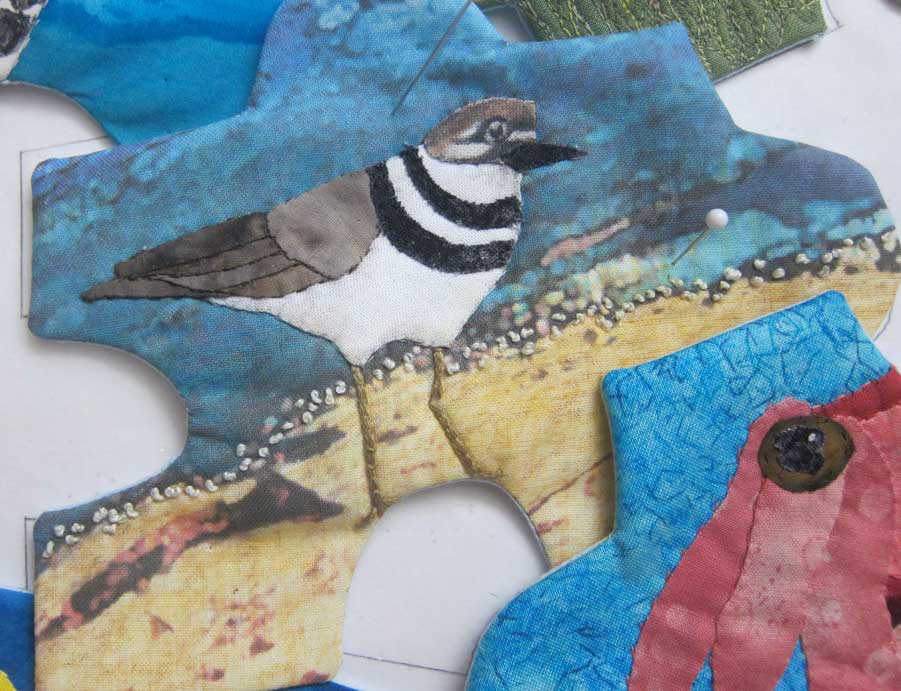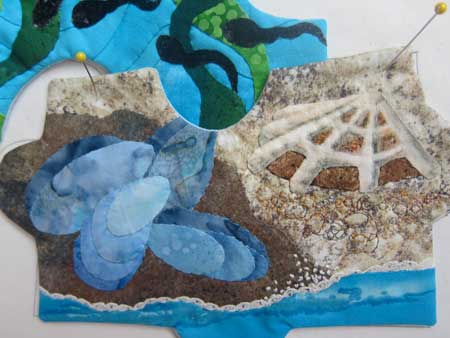 I have used fabric that I designed myself on the computer and then enhanced with Inktense pencils and Caran d'Ache crayons, with embroidery and pieces of lace all to try to give the message that we are all parts of the whole of this planet we call earth and we all have a duty to try to keep it as pristine as possible.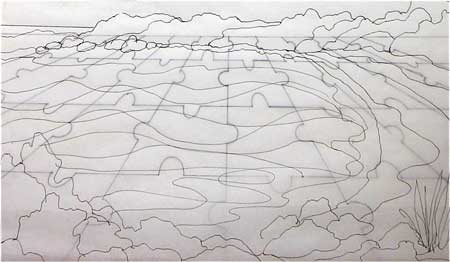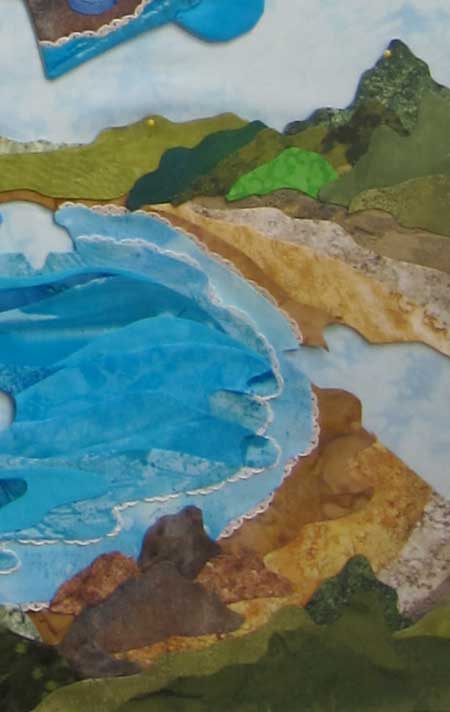 I say that as my husband and I have just finished going through our property and have filled two green garbage bags of litter that has blown into the bush area over the winter months. I do not understand the mentality of people who eat fast food and then throw the garbage out as they drive along the highway.